The Thailand Smart City Expo 2022 took place at the Queen Sirikit National Convention Center in Bangkok from November 30 to December 2, 2022. The event was a success and featured ZiFiSense Asia, a partnership between Siam Cement Group and ZiFiSense, presenting their ZETA products and solutions, such as ZETA AP, mote, chip modules, Edge-AI vibration sensors, and smart building solutions.



Thailand's ambitious 4.0 Strategy has received a major boost from the adoption of cutting-edge technologies such as 5G. Not only has this helped drive the development of smart cities across the country, it has also attracted significant new investments, further positioning Thailand as a regional leader in technological innovation. The 2022 Smart City Expo Thailand provided a crucial platform for key players in the technology industry to come together and discuss the latest developments in sectors such as smart energy, healthcare, automotive, and the ecosystem. This event also served to strengthen the country's ties with its rapidly growing neighbors in the CLMV (Cambodia, Laos, Myanmar, and Vietnam) region. Overall, the expo was a resounding success, showcasing the potential of technology to drive economic growth and transformation in Thailand and beyond.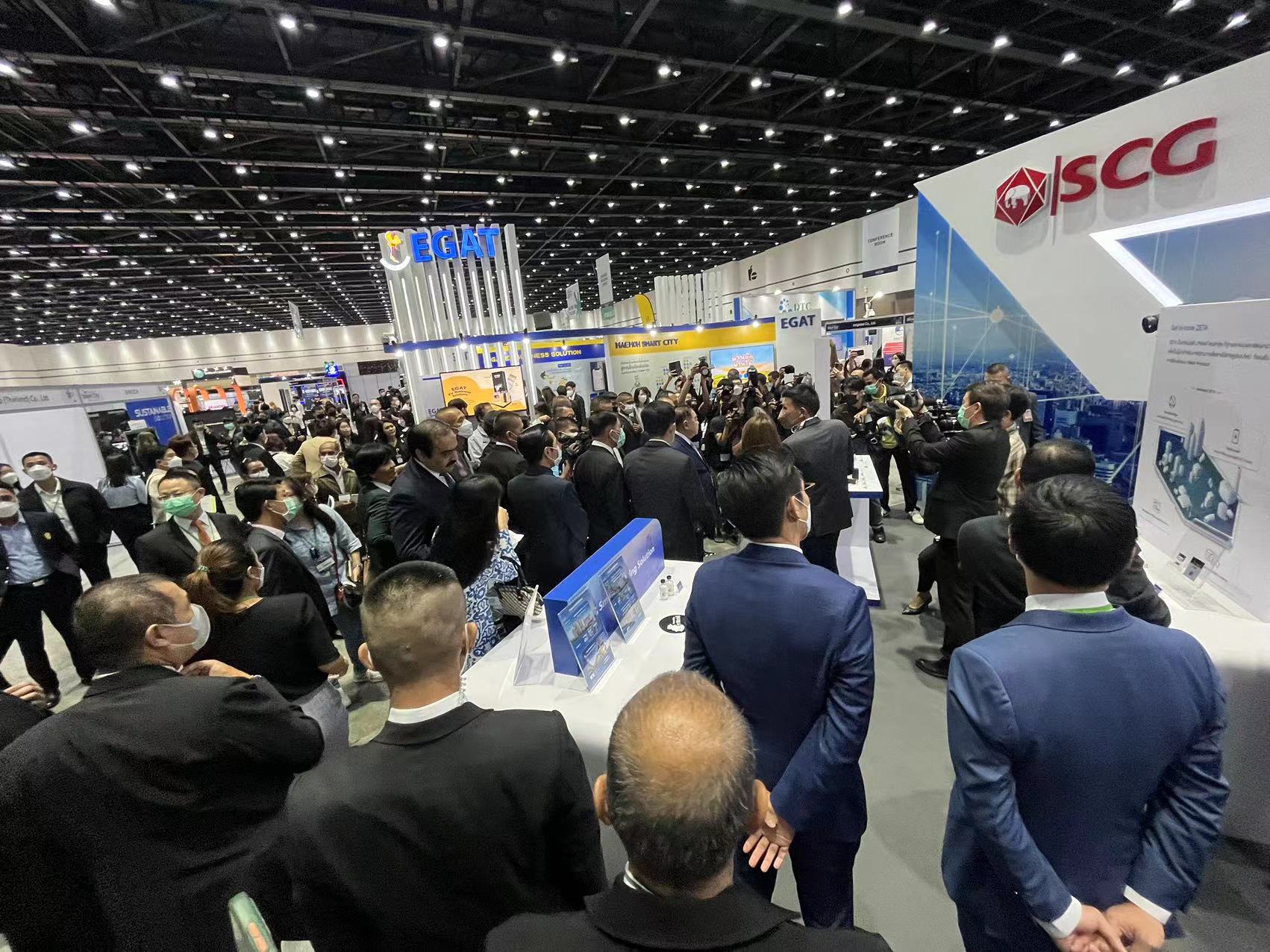 ZiFiSense Asia and SCG were thrilled to showcase a range of ZETA products at the Thailand Smart City Expo, including the ZETA Edge AI Vibration Sensor, ZETA APs, Mote, chip modules, and a variety of transceivers. The exhibit also featured ZETA's Pan-industrial SaaS platform, which offers comprehensive solutions for IoT application scenarios in areas such as smart buildings, smart cities, smart industries, and smart logistics. The response from manufacturers was overwhelmingly positive, with many expressing interests in ZETA's industrial and building communication solutions and their application in SCG's chemical facilities and parks. Overall, the expo was a fantastic opportunity to showcase the capabilities of ZETA's cutting-edge technology and its potential to drive economic growth and transformation in Thailand and beyond.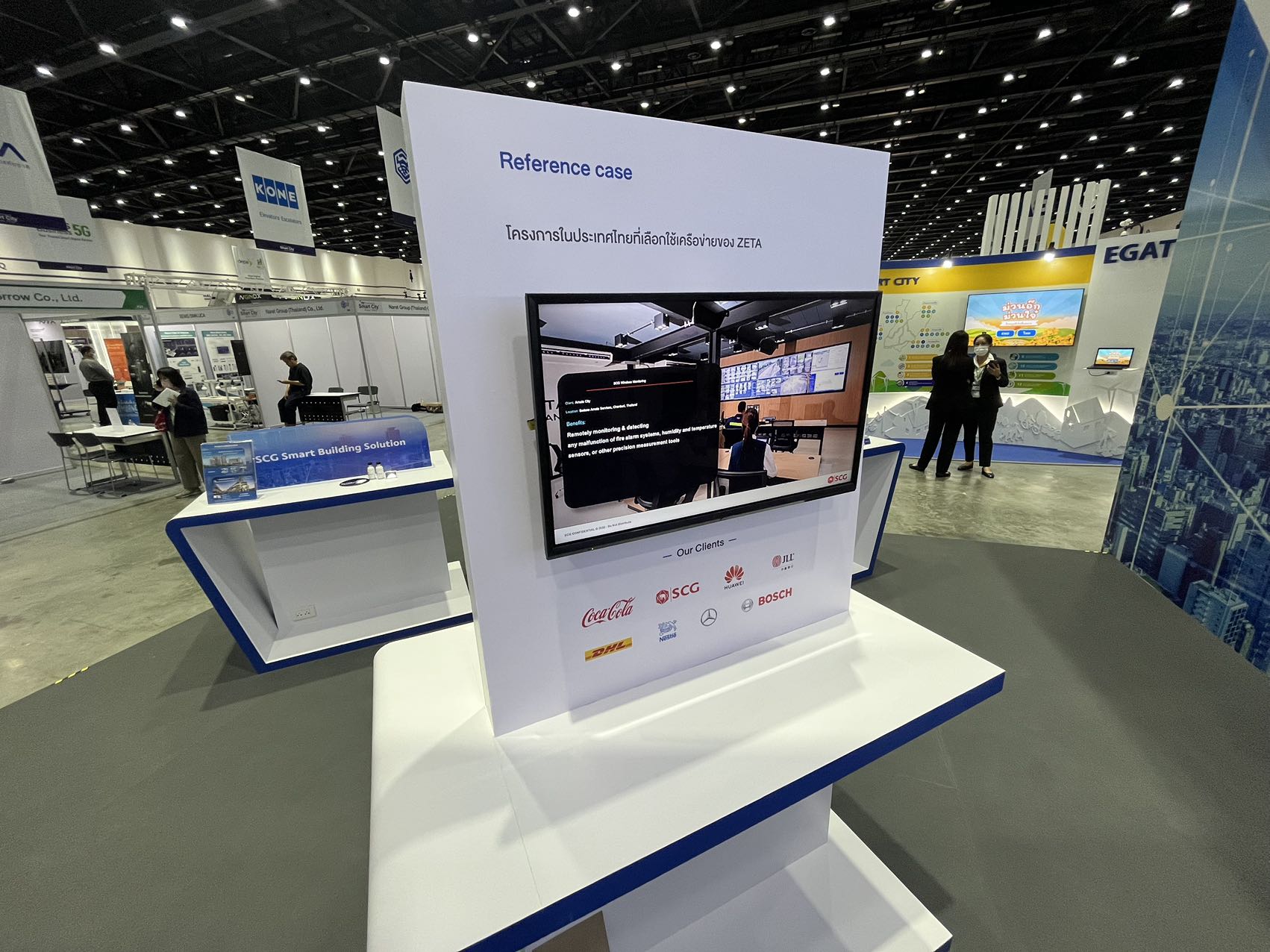 SCG is a leading industrial enterprise in Southeast Asia, with a rich history spanning over 100 years. Originally a producer of cement, the company has evolved into a $100 billion organization with three primary industries: cement and building materials, chemicals, and packaging. SCG operates across Thailand, Vietnam, Indonesia, and other Southeast Asian countries, consistently delivering high-quality products and services that drive economic growth and transformation in the region.

ZiFiSense's ZETA is a game-changing LPWAN2.0 technology that offers a unique combination of low power consumption, low cost, and wide coverage. Unlike other LPWAN technologies, ZETA is revolutionizing the world of wireless communication with its innovative Advanced M-FSK modulation technology. This cutting-edge technology allows ZETA to achieve significantly lower costs, power consumption, and spectrum footprint than traditional PWAN technology, while increasing the maximum rate by 6 times. This makes ZETA's technology highly efficient and effective for a wide range of applications and positions the company at the forefront of the wireless communication industry. With ZETA, the future of wireless communication is brighter than ever. ZETA has already obtained the wireless access certification or license required by most Southeast Asian nations, including Singapore IMDA, Thailand NBTC, Indonesia SDPPl, and Japan Telec, and is currently being used extensively in Southeast Asian factories, warehouses, and surveillance systems. Whether you need to monitor machinery, optimize energy usage, or secure your premises, ZETA is the ideal choice for your LPWAN needs.

SCG is well known for its traditional business operations, but the company has recently begun to expand into the exciting world of IoT. In partnership with ZiFiSense, SCG is implementing advanced IoT technologies like ZETA to offer innovative digital solutions to its clients. The two companies have reportedly formed a strategic partnership to develop and deploy ZETA vibration sensors as early as 2020, with the goal of creating a full range of industrial IoT, smart cities, smart buildings, and supply chain logistics solutions in Southeast Asia. In 2022, SCG and ZiFiSense founded a joint venture called "ZiFiSense Asia" to leverage each side's strengths in ZETA technology and product development, ecosystem development, and business development. Together, they are driving innovation and growth in the region.

SCG and ZiFiSense are committed to driving innovation and growth in Southeast Asia's digital economy. In an effort to further this goal, the two companies are reportedly preparing to launch the ZETA Southeast Asia Alliance, which will build upon their existing collaboration and invite more industry chain enterprises to join the ZETA ecosystem. The goal of the alliance is to promote the use of ZETA technology and expand its ecosystem throughout Southeast Asia, helping to drive economic growth and transformation in the region.

About ZiFiSense Asia

ZiFiSense Asia is a joint venture established in 2022 by Siam Cement Group (SCG) and ZiFiSense, the original manufacturer of ZETA technology. Located in Thailand, which is a key node of the Belt and Road initiative, ZiFiSense Asia is dedicated to expanding its portfolio of ZETA-based products and solutions throughout Southeast Asia and beyond. Leveraging SCG's extensive expertise and presence in the chemical, building materials, and packaging sectors, the company is well-positioned to help drive the digital transformation of various industries in the region. Overall, ZiFiSense Asia is committed to using cutting-edge technology to facilitate economic growth and transformation in Southeast Asia and beyond.